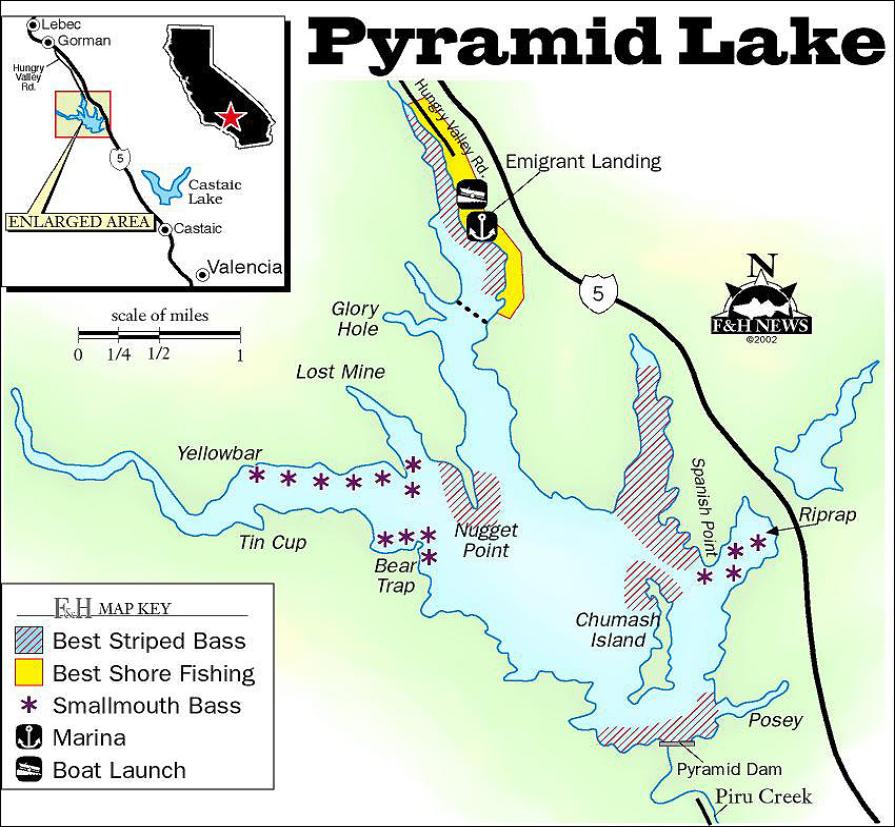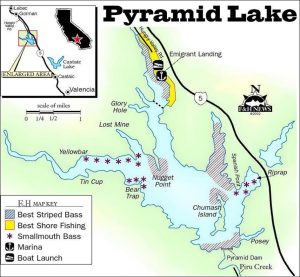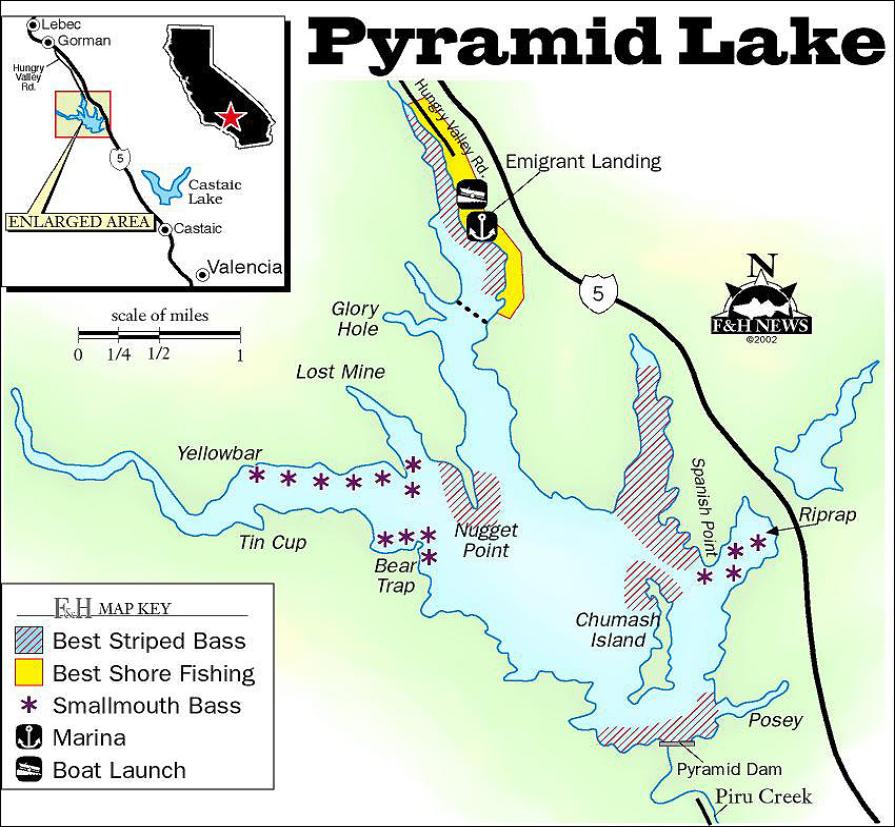 Pyramid Lake is located next to Interstate 5 (take Smokey Bear exit), 20 miles north of Magic Mountain Amusement Park in Valencia, CA. It offers boating, fishing, jet skiing and picnicking.
For additional information call (661) 295-7155. This lake offers picnic areas (including 5 unique sites that are accessible only by boat), courtesy docks and a ramp leading from Parking Lot A to an accessible fishing site.
Note on Lake Capacity
Each day, the LA County Sheriff's office sets a maximum number of boats that can be safely launched on Pyramid Lake at any one time. These limits are typically 50 jet skis and 150 boats, though
these limits vary based on a number of conditions. Once these lake limits are hit, which can occur very early on busy weekend day, boats and jet skis will only be allowed to enter Emigrants
Landing when one leaves.
Emigrant Landing Day Use Area and Boat RampOpen for day-use only (7:00 am to 7 pm). Last boat launch at 4 pm, boats must be on trailer by 6 pm, and gates close at 7 pm. Emigrant Landing is the only area open for boat launching and picnicking in the area. Entry fees: Bike/motorcycle $3; vehicle $7, with trailer $14; motorhomes $21, with trailer $28. Golden Age/Access Passports are honored with a 50% discount.
Los Alamos Campground
93 sites, $12.00 per day per site. Piped water. Flush toilets. Potable water and dump station free to overnight guests. RV's to 26 feet in stub sites but there are several very popular pull-through sites as well. Group campsites available. Location: Adjacent to Interstate 5, 20 miles north of Valencia. Take Smokey Bear exit, drive west and follow signs to campground. This is the
closest campground to Pyramid Lake, although the campground is NOT located on the lake. A boat launch ramp is located at the lake. For additional information: (661) 248-65725.