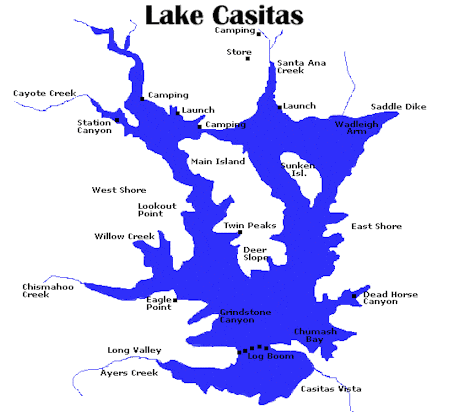 Lake Casitas is one of the premier fishing lakes in the region and is known for its "world class" bass fishing. Four of the 10 largest bass have been caught at Lake Casitas. In addition to largemouth bass, the lake is filled with rainbow trout, crappie, red-ear sunfish, bluegill and channel catfish. Record fish in all categories have been caught throughout the years. Night fishing until 11 pm from the shorelines is held on selected weekends when the moon is full and weather permits.
The construction of the Lake Casitas dam began in 1956. Two years later the dam was completed stretching 2000 feet from end to end and 285 feet high. The lakes primary function was to capture
water from the diverted Ventura River and store the water for the use of the surrounding communities. At full capacity the lake holds 82.7 billion gallons of water and delivers to more than
fifty thousand customers. The majestic lake shoreline spans 32 miles and the deepest point of the lake is approximately 200 ft.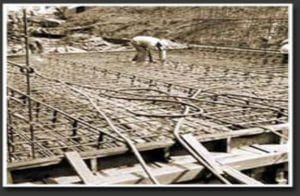 No human contact is allowed with the lake, so for fishermen, that means there are no water skiers or jet skiers allowed. This peaceful, quiet and scenic lake is truly the gem of the Ojai Valley. The land around the lake is owned mostly by the federal government and is host to a variety of wildlife including coyote, deer, foxes and 65 species of birds.
Lake Casitas is famous for having produced 2 of the top 15 heaviest largemouth bass ever caught. In the spring of 1980 Raymond Easley weighed a bass at an astonishing 21 pounds 3.5 ounces. The mammoth largemouth was just 1 pound shy of the current world record, 22 pounds 4 ounces, held by George Perry since 1932. In the spring of 2002, Randy Crabtree caught another giant that
weighed 19 pounds 8 ounces. Lake Casitas is a widely considered by experts a contender to produce the next world record bass. Unlike other potential world record lakes, Casitas yields hundreds of double digit catches each year.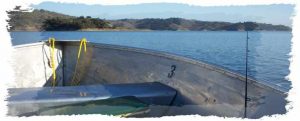 Trophy bass fishing does not stop in California when the season changes and the weather is cold. Winter is prime time for trophy hunters. The three reasons that I love winter bass fishing in
Southern California is because of the mild weather the small crowds and the trout plants. The Department of Fish and Game delivers approximately 30,000 pounds of Fillmore hatchery trout to Casitas each year. The plants are just about every two weeks beginning in October and ending in April. That means one thing to a big bass, dinner time. Big bass are essentially lazy and opportunistic, meaning they will do the least amount of work for the largest offering of food. Trout are the favored forage of big Casitas bass. If you are interested in having a realistic shot at a trophy size large mouth and you like to chuck and wind, this is the trip to book! See you on the water.
Casitas weather click here